College-Ready Writing Essentials™
CREATING A BRIDGE BETWEEN HIGH SCHOOL & COLLEGE WRITING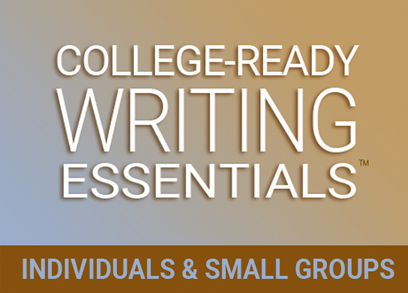 Are you determined not simply to get by in college, but to excel? Then you need to MASTER academic writing.
From Cathy Duffy Reviews:

"College-Ready Writing Essentials offers homeschoolers who are unable to participate in a college-prep level writing class, the opportunity to receive excellent instruction... I highly recommend the premium package."
"[CRWE] goes beyond the mechanics to help students understand such things as the expectations for college-level writing, the importance of critical thinking, how to express their own ideas based on information and research, how to present arguments, the importance of taking into consideration what a course instructor will be looking for, and how to work with peers."
Here's What Homeschool Families Are Saying!

"The unique beauty of the BetterRhetor course is in its approach. There are no assignments like, 'Write a 1,000 word persuasive essay on (insert boring subject student doesn't care about here).' ...I highly and wholeheartedly recommend BetterRhetor for high school writing. You will find it easy to follow, enjoyable for the student, and helpful in understanding the quality and expectation necessary for college writing success."
— SHANNAN SWINDLER, Captivating Compass
"There are so many amazing resources within this very thorough course. For any student (or adult) who is looking to strengthen their skills in writing and research, this is definitely a wonderful resource...CRWE doesn't just teach writing but also an understanding of how each part of an essay works...We aren't just tossing words and phrases around. It's so much deeper than that."
— JENNIFER KING, A Peace of Mind
"I cannot stress enough how helpful Dr. Bryant's personal feedback was for A. If you are like me, it can be hard to help guide and teach your child/student through the complete process of writing and give feedback. Having Dr. Bryant's feedback really completed the program for me as it gave A. ideas and suggestions for improving her personal writing. This was so valuable!"
— KATHRYN CUMMINS, Cummins Life
"I truly do believe this course is worth every penny."
— NICOLE COLE, Some Call It Natural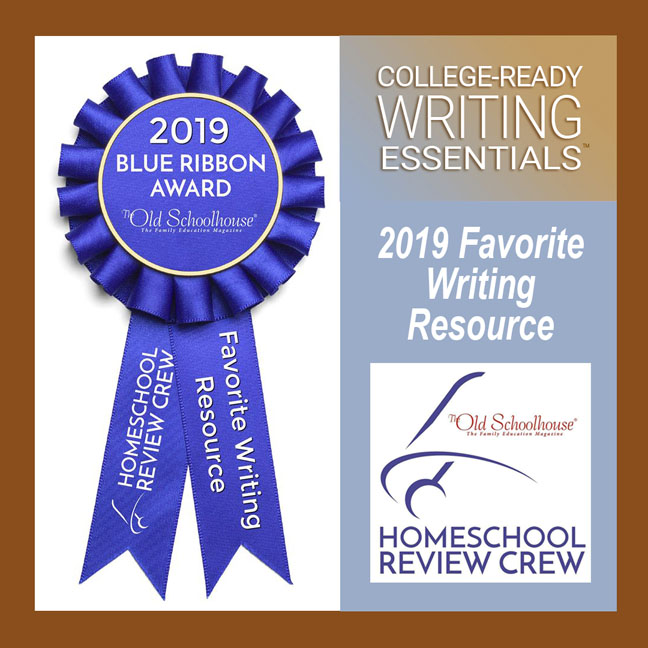 Deeply Researched, The Gold Standard

College-Ready Writing Essentials is the same groundbreaking instructional resource developed by BetterRhetor for U.S. high schools, colleges and universities (and recently adopted by the Texas State Board of Education for SY 2020-2028)—customized here for individuals and small groups. With CRWE you can have confidence that you're gaining the writing skills most needed for excellence in college academics.
The MAJORITY (73%) of students entering college are not ready for college-level work. Visit our websites below for an in-depth discussion of the college-readiness gap, and BetterRhetor's innovative strategies for addressing it.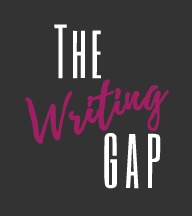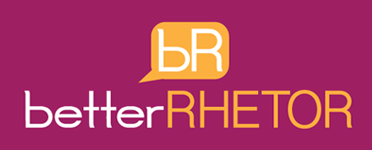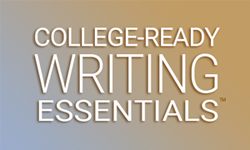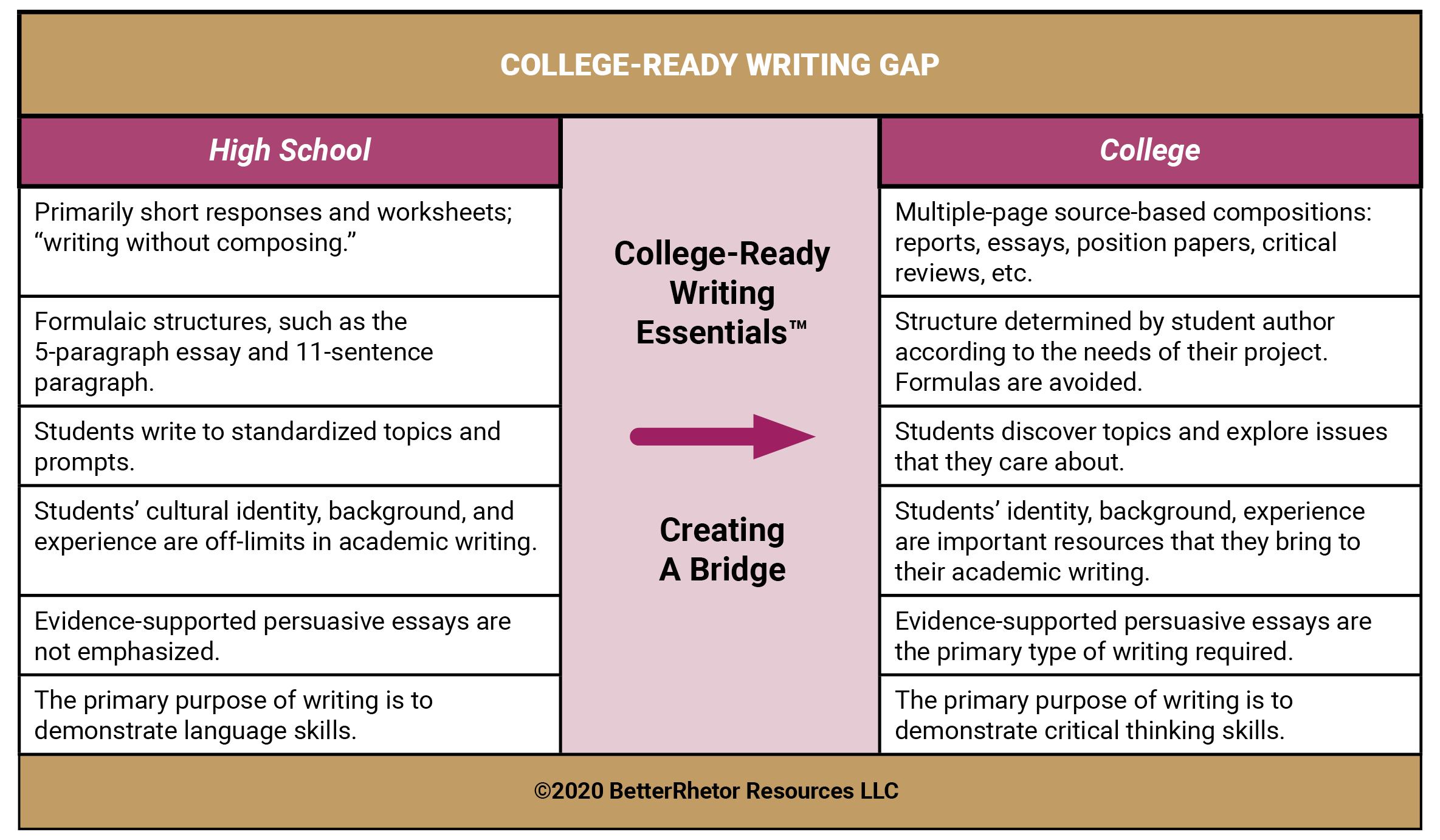 One-of-a-Kind, Step-by-Step Instruction
CRWE includes extended lessons, models, exercises, and other resources that will equip you for the challenges of college-level writing.
Why do so many students struggle with writing in college? They don't have experience with authentic academic composition. They don't understand what is expected of them.
CRWE guides you through the complex process of writing a first-rate research-based persuasive academic essay.


CRWE is Right for:
Homeschool students & educators seeking a powerful, challenging college-ready writing resource;

Students who are serious about college success and are willing to put in the effort it takes to excel;

International students eager for an introduction to the rigorous writing expected in U.S. colleges;
Entering college students whose high school writing experience wasn't demanding enough, and who feel unprepared for college-level work;

Early-college students who find themselves underprepared and are seeking extra guidance and confidence;
Graduate students looking to build & refine their academic writing & critical thinking skills.
NO MATTER YOUR MAJOR, your success in college depends on your skill at ACADEMIC WRITING.
Experience, Expertise, Passion
College-Ready Writing Essentials was developed by William Bryant, PhD. Dr. Bryant has been a writer, editor, and educator for over 30 years. He is the former Director of Writing Assessments at ACT, Inc. and has worked extensively with student writing, gaining a deep understanding of the college-ready writing gap and its causes. In 2015, Dr. Bryant co-founded BetterRhetor Resources LLC, a company dedicated to helping more student succeed at college-level academics. More info available at the website below.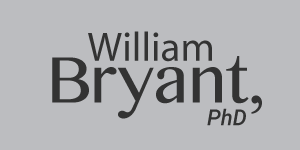 CRWE Features
CRWE is based on years of research and evidence.
CRWE uses proven instructional practices and teaches the strategies, skills, and concepts that research shows are most essential for college writing success.
CRWE teaches you to write the way U.S. colleges and universities expect their students to write.
The skills you learn with CRWE apply across all of your writing-intensive college courses, including Composition, English, Rhetoric, History, Communications, Social Science, Business, and many others.
You will not find a more carefully crafted, deeply researched, or truly helpful academic writing course anywhere.
3/4 of students entering college are NOT prepared.


50% are REQUIRED to take remedial coursework.
More of What Homeschool Families Are Saying...
"If you are seeking a well-researched program to help your student learn the academic skills needed beyond high school, this is an excellent program. The level of detail is spot on for each step of the writing process."
— LAURA O'NEILL, Day by Day in Our World
"This is an excellent intensive course that would be very suitable for a high school senior, or motivated high school junior, or for a summer preparation course for a high school graduate. It is not light or casual, but takes a serious approach to building the necessary skills for students who want to be well prepared for college academics."
— KYM THORPE, Homeschool Coffee Break
"I thought the program was extremely thorough. It covered everything a student heading off to college would need to know about writing. I love the fact that we have lifetime access...If you have a student heading off to college, or if they just want to become a better writer, I highly recommend this online writing course! I promise your student will not regret it."
— MONIQUE GILKISON, Mountain of Grace Homeschooling
"Homeschool moms want curriculum that can be used independently by their students without much help, especially at the high school levels. This course delivers exactly that—top-notch instruction without any hassle for mom."
— ABBY BANKS, Making Room 4 One More
Remediation COSTS students and their families $1.5 Billion annually.


Students who take remedial coursework are LESS LIKELY to complete their degree.
Your CRWE Package Options

FREE • FULL • PREMIUM
All versions offer one-of-a-kind instruction, taking you step-by-step through the process of writing the kind of high-quality, research-based essay you will be asked to write in college.
• • • • • • •
CRWE - MINI-COURSE (FREE)
What Is College-Ready Writing & Why Does It Matter?

Get an idea of all CRWE is about before buying! Gain access to our sample discussion and learn how rich and thorough our program is. This free-mini-course will explain what is expected of college-level writing, and demonstrate why it is so important for you to master.

Plus:

SNEAK PREVIEW: Explore the first two lessons of College-Ready Writing Essentials
BONUS PDF: Quick Guide to the Culture of College Academics—8 Key Concepts
• • • • • • •
CRWE - FULL PACKAGE ($49)

Includes:
Full Curriculum (25 Step-by-Step Lessons) • Exercises and Worksheets • Strategies, Models, Examples • Demonstration Essays • Links to Helpful Resources • Key Terms & Phrases Reference Sheet • Interactive Comment & Discussion Forum • Certificate of Completion • 30-Day Money Back Guarantee • Lifetime Access
BONUS: Quick Guide to the Culture of College Academics—8 Key Concepts PDF
• • • • • • •
CRWE - PREMIUM PACKAGE ($99)
Includes:
Full Curriculum (25 Step-by-Step Lessons) • Exercises and Worksheets • Strategies, Models, Examples • Demonstration Essays • Links to Helpful Resources • Key Terms & Phrases Reference Sheet • Interactive Comment & Discussion Forum • Certificate of Completion • 30-Day Money Back Guarantee • Lifetime Access
BONUS: Quick Guide to the Culture of College Academics—8 Key Concepts PDF
AND
Personalized Feedback on Your Essay from Dr. Bryant
Two Finalized, Top-Quality Model Essays in PDF Form
Additional Going Beyond Exercises
Full Instructor's Guide PDF
Proprietary CRWE Competencies Framework PDF
CRWE White Paper PDF

CRWE gives you the writing knowledge and experience you need to enter college FULLY PREPARED.
FAQs
How long will this course take?
CRWE is designed as a five-week module. However, this Individuals & Small Groups version of the course belongs to you, so move through it more quickly, or take more time, according to your needs. You receive immediate lifetime access—across any and all devices you own—so you can decide when to start and when to finish, and how best to work.
• • • • • • •
How hard is CRWE?
This is a rigorous course. Studies show that academic rigor prior to college is perhaps the most important factor in preparing people for college success. Many high school graduates are unprepared for college precisely because their high school curriculum was not demanding enough.

Even so, it's important to note that being prepared for college means being ready to learn at the college level—not already adept at college-level work. So, while CRWE is challenging, we also understand that you may be unfamiliar with some of the things you'll be asked to do, and that you're just starting out.

• • • • • • •
How do I know CRWE will help me?
We designed CRWE on deeply researched, evidence-centered principles, so that students can have a high level of confidence that they are acquiring the competencies most needed for college-level writing success.

If you're interested, you can read about the underlying research and the design of CRWE in our White Paper. For a complete discussion of the resource and its benefits visit https://www.collegereadywriting.com.

• • • • • • •
Who can I contact with questions, problems, kudos?
Email [email protected] anytime with any of the above!
• • • • • • •
Is there really no risk?
That's right. If you decide CRWE is not for you within 30 days, we'll refund your enrollment fee. Otherwise you will enjoy lifetime access.